Amazing Mosaics from Arcata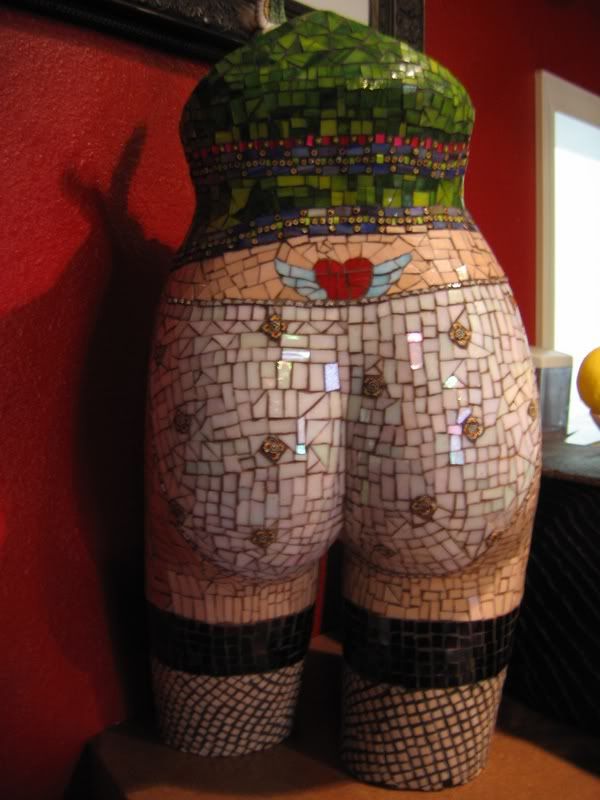 My friend Deborah told me that if I went to Arcata I should see Laurel Skye's, the local mosaic artist, work. I ended up staying overnight at her amazing house. It's really a museum to the art of mosaic. Anything you can think of has been covered in mosaic - shoes, radios, bottles, even the breadbox. In the morning they took me out for breakfast to Renee's Creperie where we had a great breakfast and I photographed the above piece, as well as the violin, below.
Laurel has been commissioned by the city of Arcata to create a series of trashcans for the plaza and so far has done 7 of them - all totally different from each other.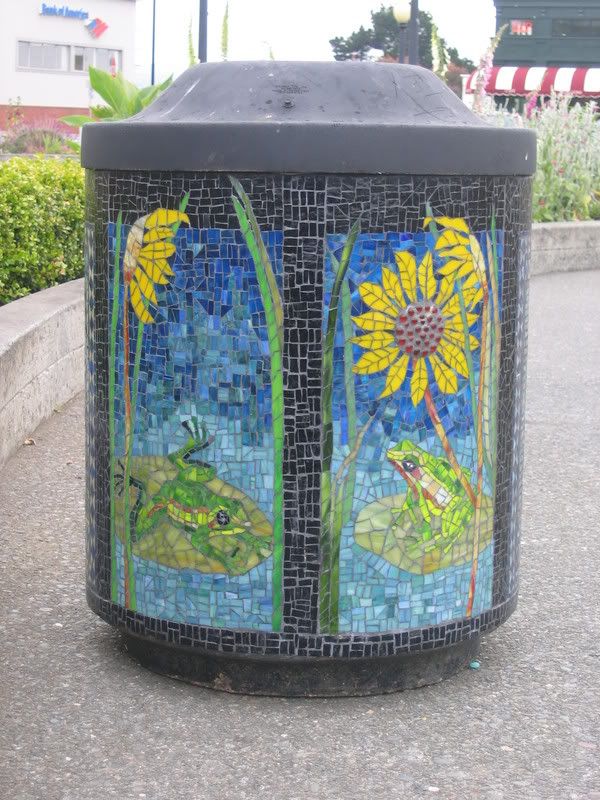 This is Kaia sitting by the entrance of their home which is covered in mosaic, of course.
The bathtub, walls and floor (even the bathmat) are totally covered in mosaic. It's like being in a temple. I took so many photos of Laurel's house I could make a book out of it, but due to space limitations here can only show a few things.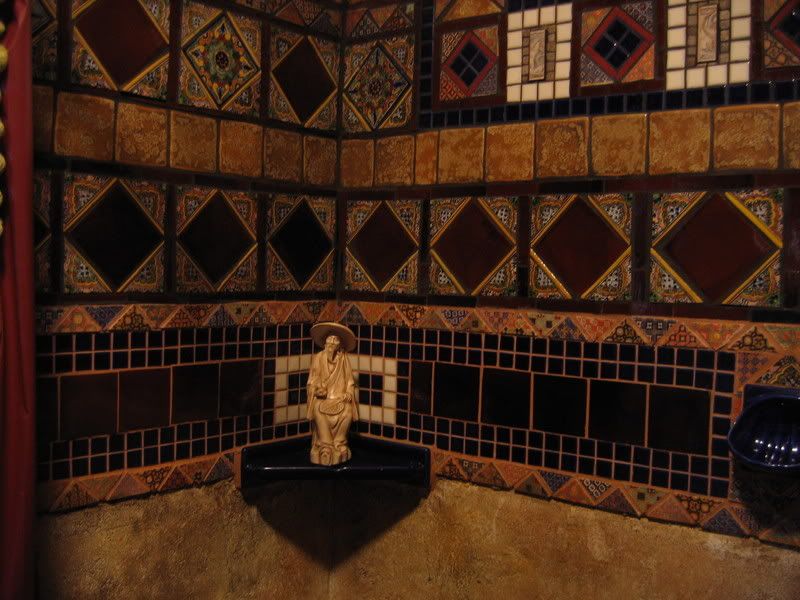 The phone works, but I don't know about the pillow which was lying on the sofa. A cake and fruit turned out to be mosaic. It has to be seen to be believed. I'm now thinking of making the covers of one of my books mosaic. Anyway, I'm now in southern Oregon where I'm staying with a couple who run a pottery and I'll be doing a work exchange for the month of June. I've been wanting to check out the Northwest for a long time so I've set up a series of work exchanges for the summer in Oregon, Vancouver Island and Washington.