First I carved a sign (above) in trade for a nice redwood log (below) so that I could carve a mermaid and trade it with a carpenter for a big tool box for my truck.
I worked on the mermaid for an hour every day for a week - in between packing, carving and painting the sign, cat hospital emergencies, and helping Fran move.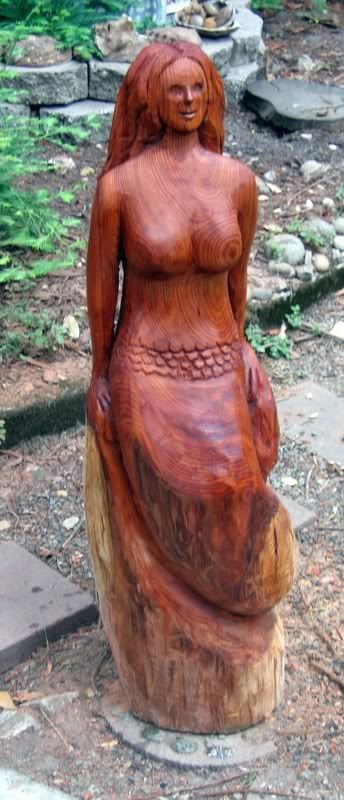 Dirk building the tool box.
Every day when I sit outside these little deer come to check me out and stay to graze. So tame.
Now that I'm able to stow all my tools and equipment away safely in the back of my truck, I leave tomorrow morning for Arcata in Northern California. I'm getting a tour of the town's mosaics by Laurel Skye, an amazing mosaic artist. I will take lots of photos (as well as video) and will post them shortly thereafter.