Finally Moving On
I originally came to Santa Cruz to carve a tree for someone but it turned out to be totally rotten. Instead I ended up finishing a huge amount of my own work. Fran and Patty have been wonderful during my extended visit to Santa Cruz. By having me caretake their properties I had the time to paint, sculpt, finish my book, make a new hand carved book and finally learn how to use my new digital video camera and editor. Below is a series I've been painting. A new one seems to pop out after something goes down in my life. They are two by four feet, acrylic on masonite. The first one is the only one done so far. The rest, below that, are in various stages of undone. I have to leave them behind while I travel - so far there are nine of them.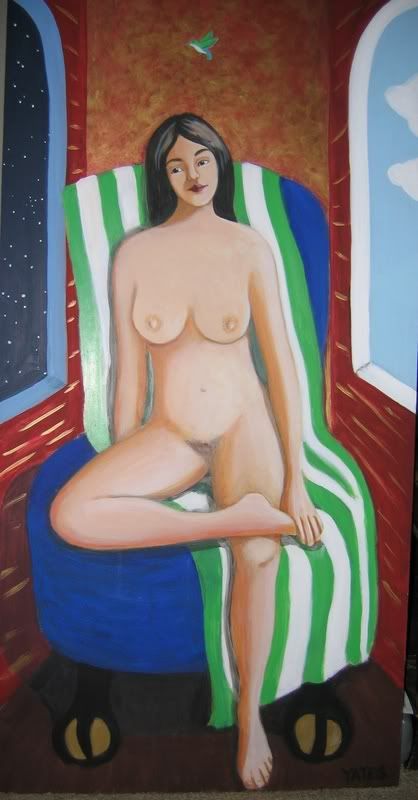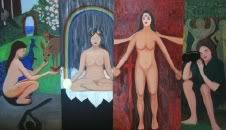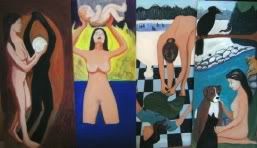 I've also been carving what I call my naked ladies so I can get better at doing them. They now take me only a few hours to do. The horse is the result of the first "How To Carve" video I made. I will upload this and some of my other video projects on my new Vlog site soon.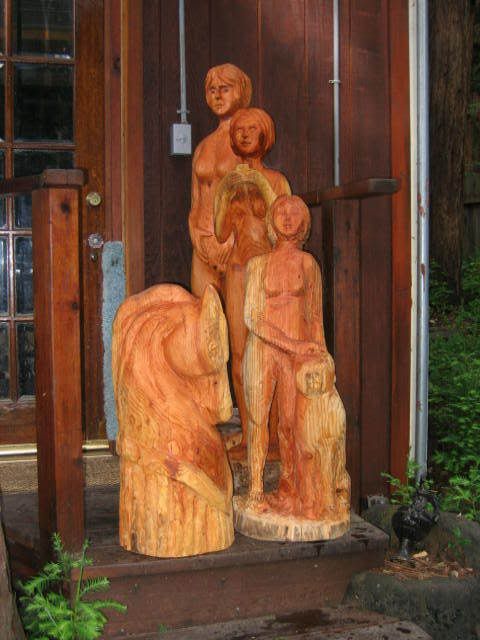 Below is my Torso Table and the Lotus Bench - deck furniture for the new Hen House. I've been helping my friend Fran build her new guest shed, with the help of several consecutive guys (David, Tom and Dirk). We've learned how to build a small building from the piers to the shingles. I now know that I can do it. Now I just have to manifest some land.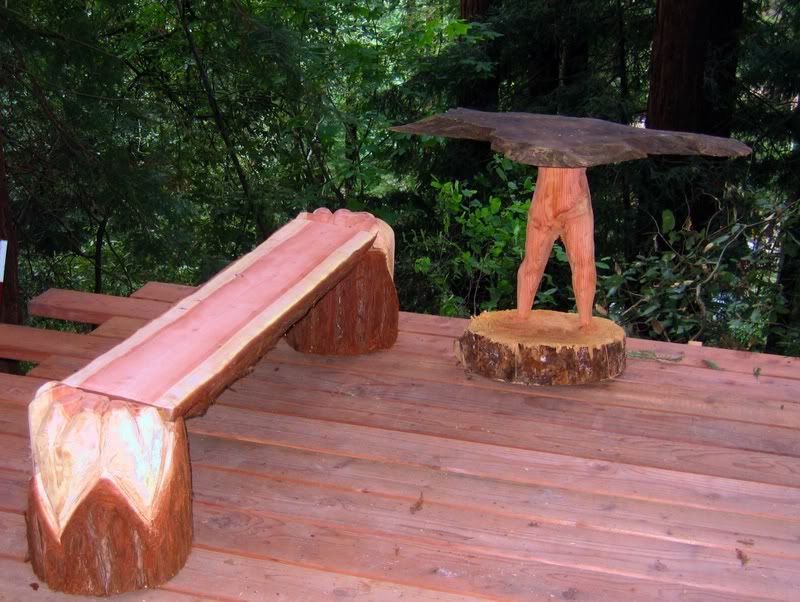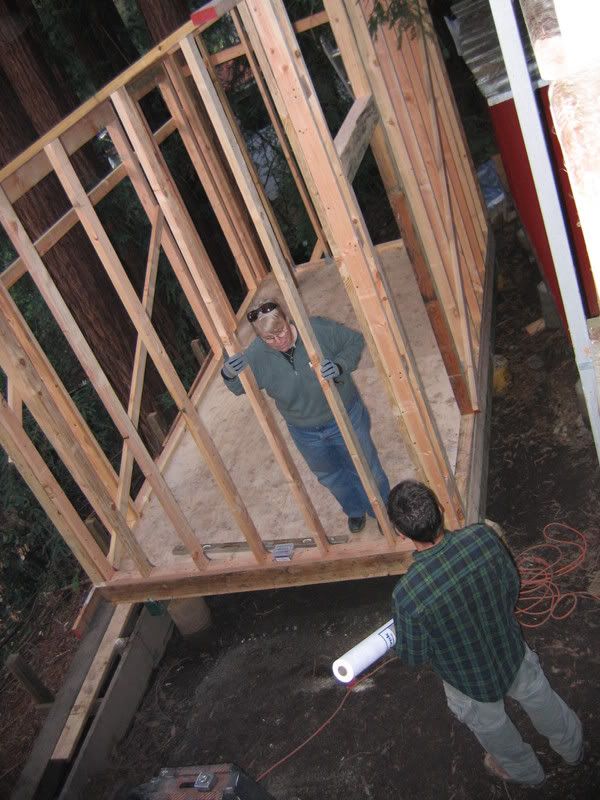 We were only able to work on it one day a week - it's a slow process. Below is how it was when I last saw it - ready to have the last of the siding put on and the windows and doors framed in.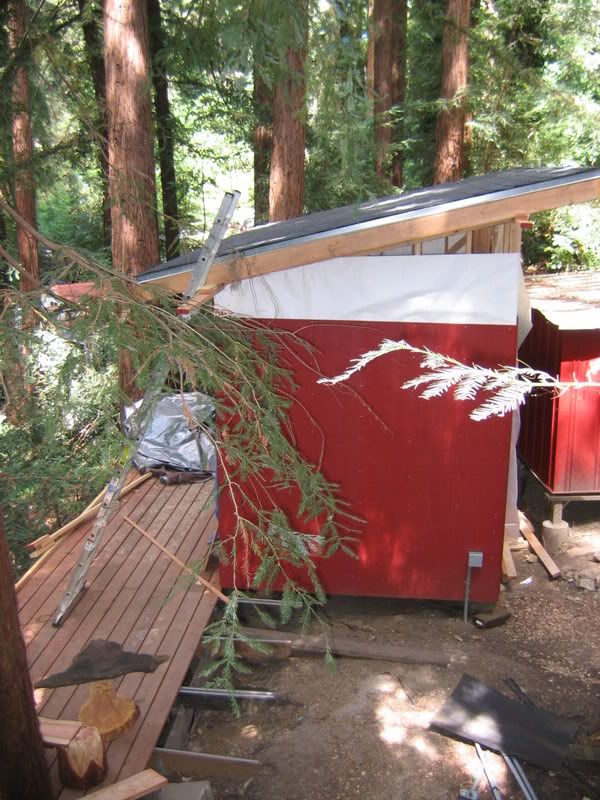 This is the book I made for Naomi Rose who did a great job of editing the book I wrote last winter. She was gracious enough to accept part of her fee in barter. The covers are white oak, and the front is carved with the symbol Naomi Rose has on her web site. While helping my friend Fran clean out her garage I found a box of semi-precious stones which I learned had come from India many years ago. Fran gave them to me to use on my books and here is the first one. Carnelians, some faceted like gem stones, others made into cabuchons, along with carved aventurine stars, have been epoxied to the cover. The book is bound with blank, acid free paper.
I went with a friend to the Monterey Aquariam again and this was my favorite shot of the day. I feel that he was trying to tell me something. Well, I'm off to spend the next four or five months traveling around California and the Northwest. I've arranged a few work exchanges in Oregon, Vancouver Island and Washington so I can check out some communities. I will be updating my blog as I travel around.