Hello Happy Camp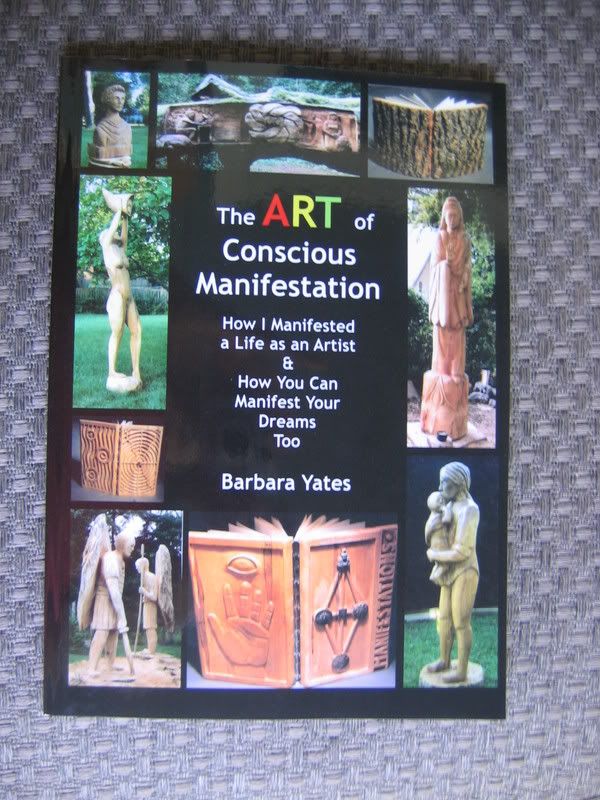 I've spent the last year designing and redesigning the interior and cover of the book I spent several years writing. This is a quicky snapshot of the front cover of my Proof copy. It took a lot of work to get everything the way I wanted it and above is the final result. It has been a steep learning curve, especially since I was also teaching myself how to make and edit videos - millions of glitches, new software, PDF files, uploading protocol, etc. But, I survived and conquered.
I visited Happy Camp last year when my friend David invited me up to see the property he bought here. We arrived and were waiting for other people to show up when Dennis approached us. Dennis and his friends had erected this huge dreamcatcher across the road from where we were standing (below). Dennis and I only talked for about ten minutes and when I showed him my work he said that someone like me would fit in up here. About four months later I had a dream that I should contact Dennis, so I did, and here I am.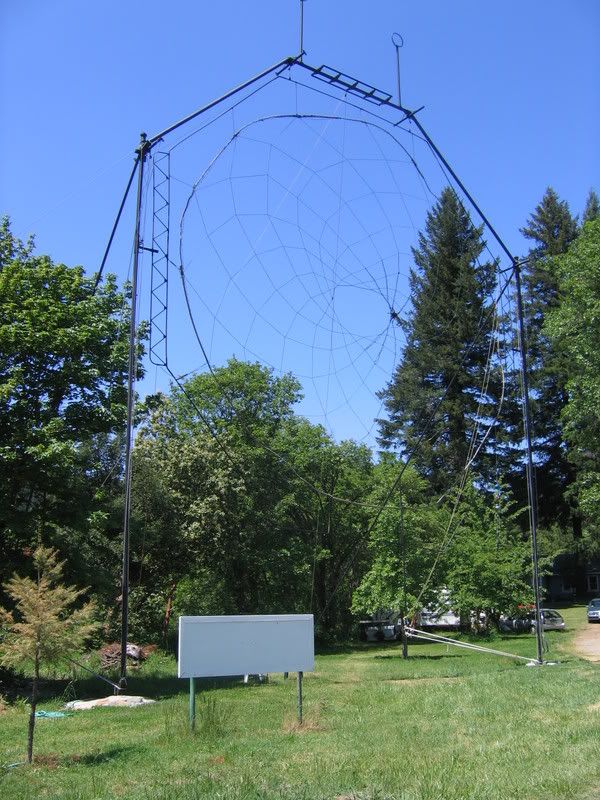 It turns out that this town had once been a thriving logging community but because of various things (including the spotted owl) all the sawmills closed down. Now the population is down to around 1,000 people (from over 5,000) and what has moved in are artists. Happy Camp has two art centers and even though Yreka is the biggest town in the county, it has none. Below is one of them and outside is the giant Bigfoot (this is Bigfoot Country) that Cheryl and Jim, the couple I'm working for, created out of metal - Cheryl did all the welding. She's also a pretty good woodcarver.
Most people come to Happy Camp to go gold mining. There is a large gold mining club in town called the 49ers and it was through them that I bought my own panning gear and met some real miners who took me in hand. That is how I learned how to pan for gold, get a great tan, and meet lots of cool people. Oh yes, and find a little bit of gold - I now have a small glass vial with about ten gold flakes in it. Below is Larry using what is called a highbanker. Basically what we did was shovel lots of dirt into the highbanker, let the water wash away anything that isn't gold. After we used the highbanker by the river we carried the mud we'd gathered back to camp and put it through another highbanker to further cleanse stuff out, then we panned. My gold came from the first teaspoon of muck we panned that day.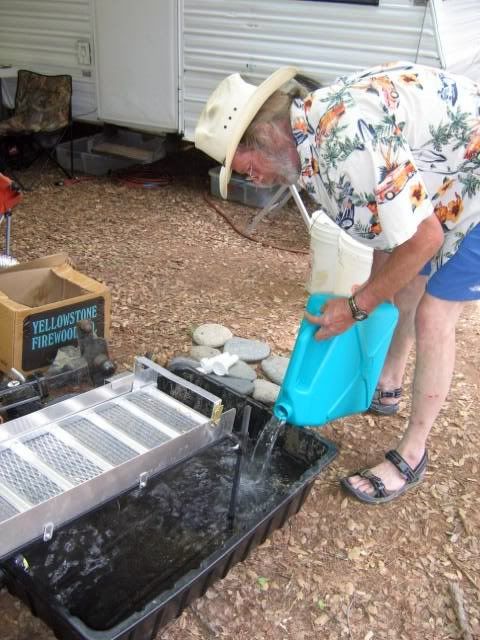 The road where I'm staying goes over the summit of the mountains to Oregon, about 40 miles, but in the winter (and part of the summer) the road is blocked off by snow. Since it had been around 100 degrees for a few days I decided to drive up to the summit and see if there really was snow. There was - and it was melting really fast in the intense heat, but further up I could see the snow was still very high on the road. It's kind of an event here when the road over the summit is finally open and people can drive over to Cave Junction into Oregon.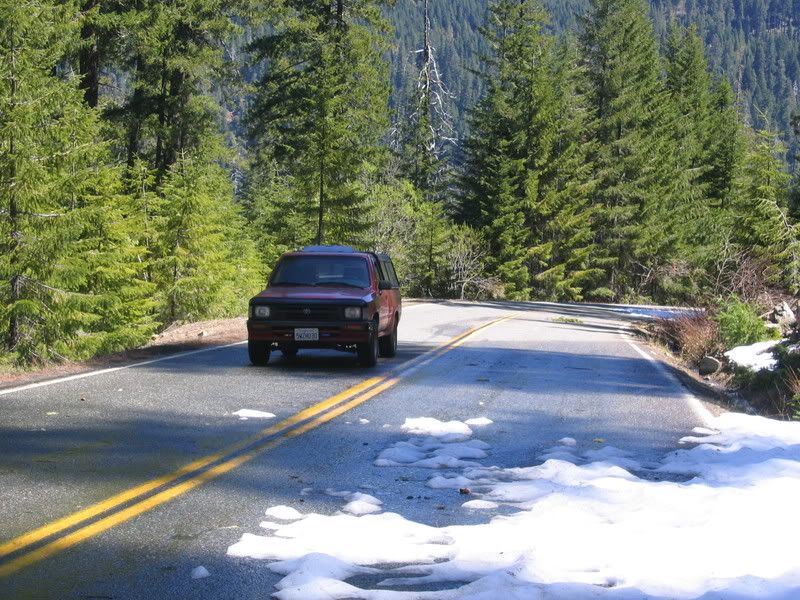 I'm here to work on a large woodcarving project as well as a documentary about Happy Camp, which is one of the most interesting places I've been to. The Karuk Indian tribe, the gold miners, the loggers, all the artists who have moved here. There are lots of interesting characters around here - and they are open to "different" people (even I fit in). Anyway, below are a few photos from here and from when I was in Jacksonville that I never put up before - enjoy.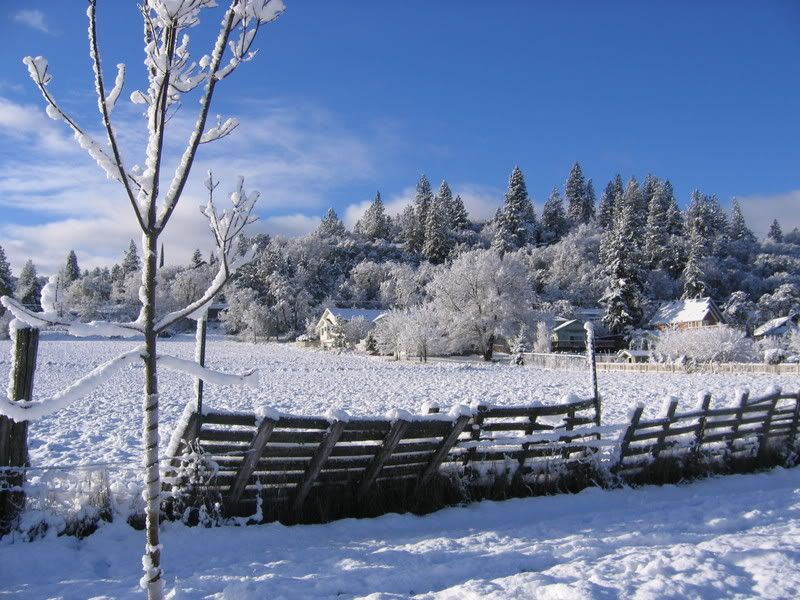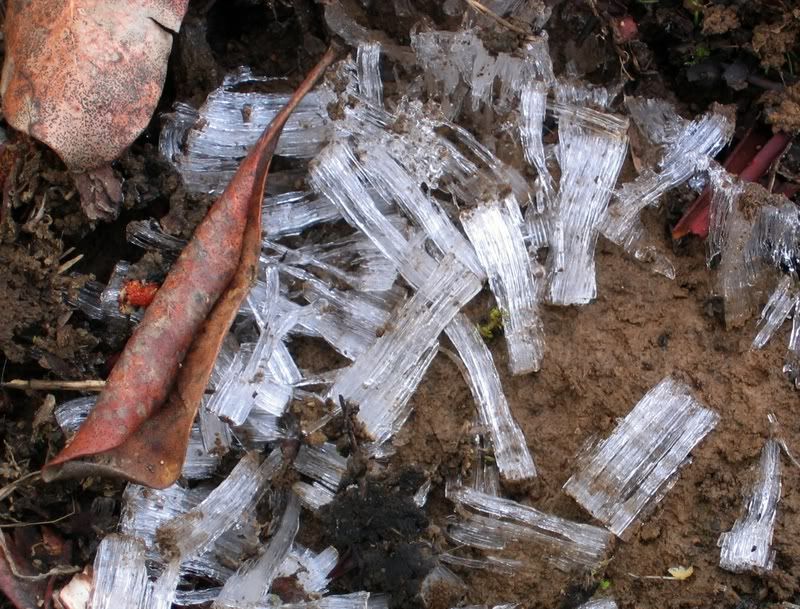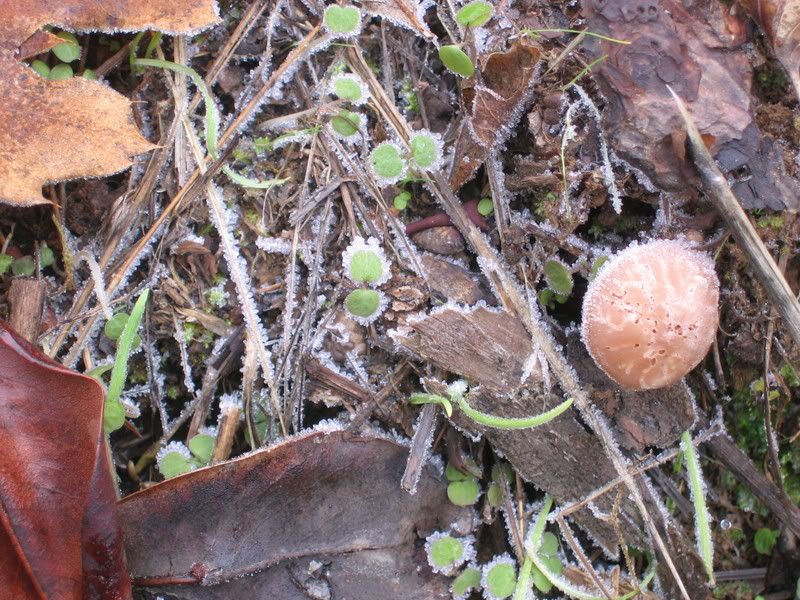 These can give you a feel for Happy Camp: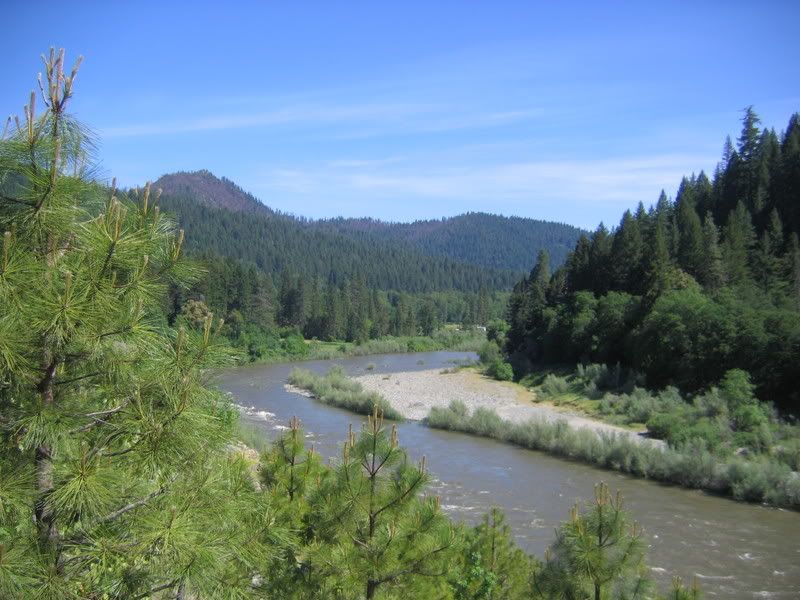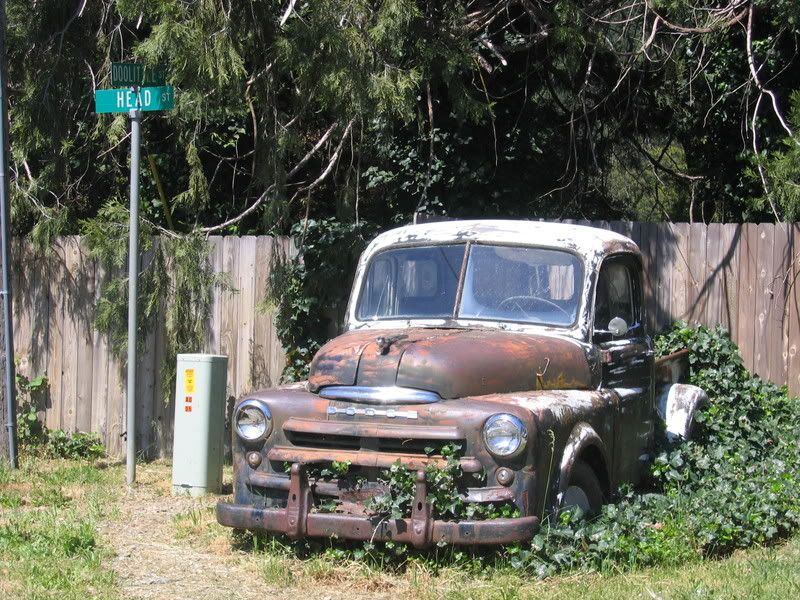 Just as I was coming over to update my blog a guy came over and showed me this little morrell mushroom he found (the other gold around here - this one is worth about $29 dried).