I Can't Believe I've Been Here a Year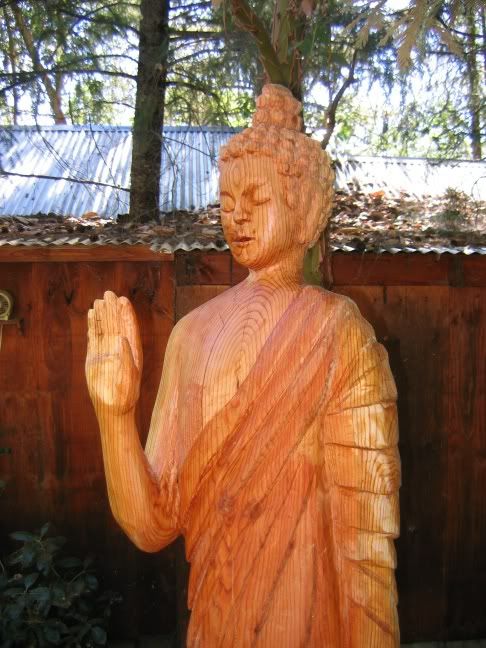 This is the Buddha I'm finishing up for the Abhayagiri Buddhist Monastery in Redwood Valley. He has the most unusual markings I've ever seen on a carving. The log was a fir tree that had died from an infestation of bark beetles, but the markings are all from other things. His head has a third eye and circles radiate out from his heart. Weird. When I started carving the wood of the face, it looked clear, but as I carved down deeper a strange looking knothole appeared, linking his right ear to the right side of his mouth. What does it mean? Otherwise he's turning out nicely. I'm in the process of "curing" the statue so it won't crack by applying many coatings of linseed oil and turpentine and sanding it in, then coatings of polyurethane, sanded and reapplied. When done it will be sealed and I'll post a picture of the finished piece on my blog.
We just came out of an eleven day heat wave, over 105 degrees every day. We ended up heading for water most afternoons at Lake Mendocino and Blue Lake. Since the ocean towns were 30 degrees cooler we also drove there a couple of times. This picture is when I went with Laura and David to Mendocino. Laura is a fanatic flower photographer so we always end up at the botanical gardens or on garden tours. She has introduced me to the art of flower photography and below are a few examples of the ones I've shot.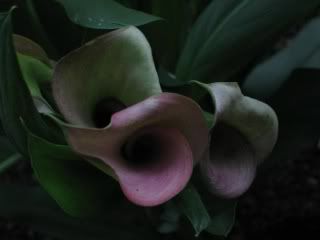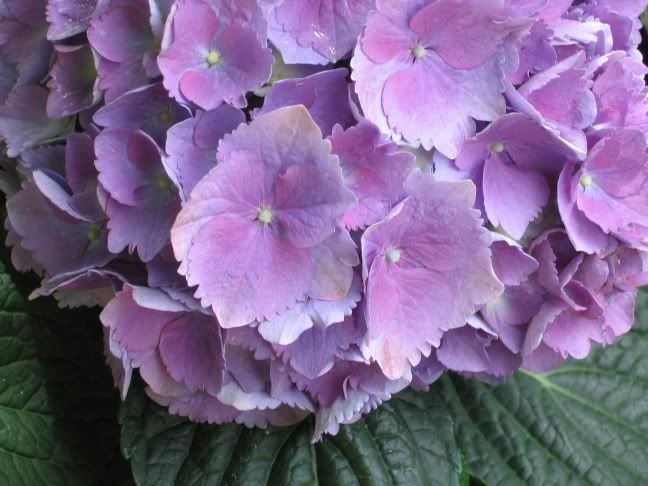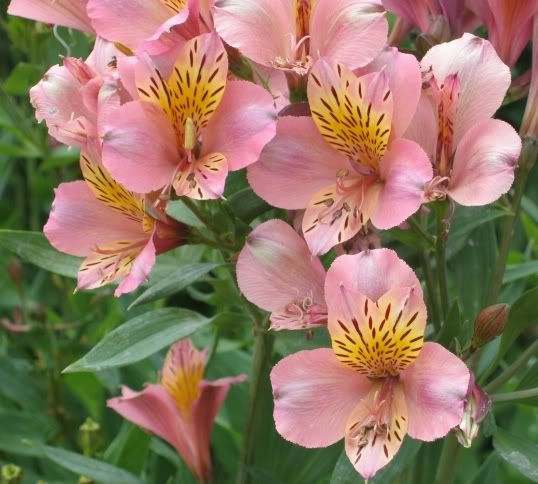 In the spring I joined a work crew of neighbors. After a winter of rains the roads needed a lot of work and our task was to clean away all the brush, overhanging branches, and anything that would stop the progress of the road crew. It was fun and I got to meet people. When I asked who owned the property where I had seen a pile of dead trees, I was introduced to Pete. We instantly made a deal. He was remodeling his home and he and his wife wanted carvings of horses to flank their front door. In exchange he would supply and deliver on his tractor all the logs I would ever need while I lived here. That's how I manifested the log for the Buddha. When I asked Pete about his horses I learned that only one of the horses was being ridden since Pete had his hip surgery. A couple of weekends later I went riding with Helen and got to learn some of the back ways on the mountain.

In June I returned to Ohio to visit. My brother and I were standing by his barn talking when a very loud, noisy duck came quacking onto his property. Mike has an amazing barn that he and his friends have been decorating and using as a music clubhouse for about 12 years now. They are very seriously into Jazz and the Blues and get people such as Buddy Miles and Chuck Berry to come and play for them there. Check his web site out, it's pretty cool. When I saw the crop circle part I laughed so hard: www.mikesbarn.com


Back in May Laura showed me a documentary that friends of hers had made on Orbs. What are Orbs? Nobody knows but they seem to have some kind of consciousness. First you have to call them. I shot a bunch of photos, but no orbs. According to Laura they usually show up about 15-20 minutes after you call them. So, after 20 minutes we went back and I shot picture after picture and got lots of orbs, but what was strange is one photo would have them, then the next one nothing. What is it? They seem to have patterns inside them. Here are two of my orb pictures, click them bigger and you decide. You can also Google orbs and find out all about them.


I've been doing a lot of writing since I've been here and Laura has been wonderful, editing my book twice. I just want to publicly thank her for the good work. Thanks, Laura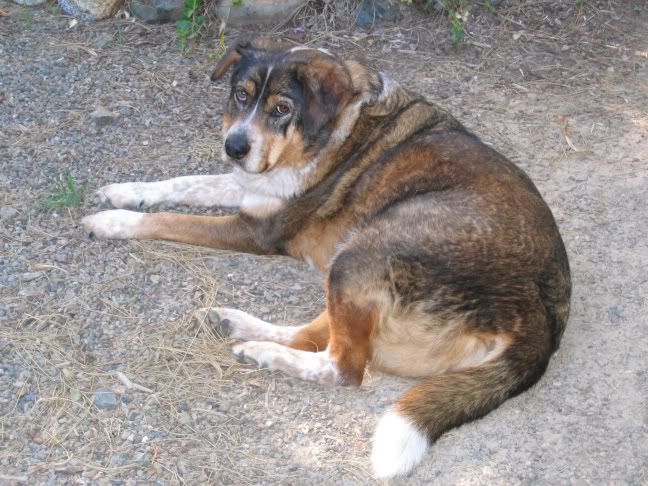 This is Rowen, my newest hiking buddy. We like to hike up and down the steep hills here together. That is how I got my first ever case of poison oak. I used to brag about how I never got any of that stuff and now I have my karma. I will leave you with a few more shots beginning with a typical spring morning shot of the mist rising on the mountain and one of the garden I've been working hard to keep alive during the heat wave. The madrone trees have finally finished shedding - first they grow new leaves, then they shed the old ones, then they shed their bark. Messy but beautiful. Lastly, Laura's pond guarded by one of my small totems.