A visit to Happy Camp - Bigfoot Country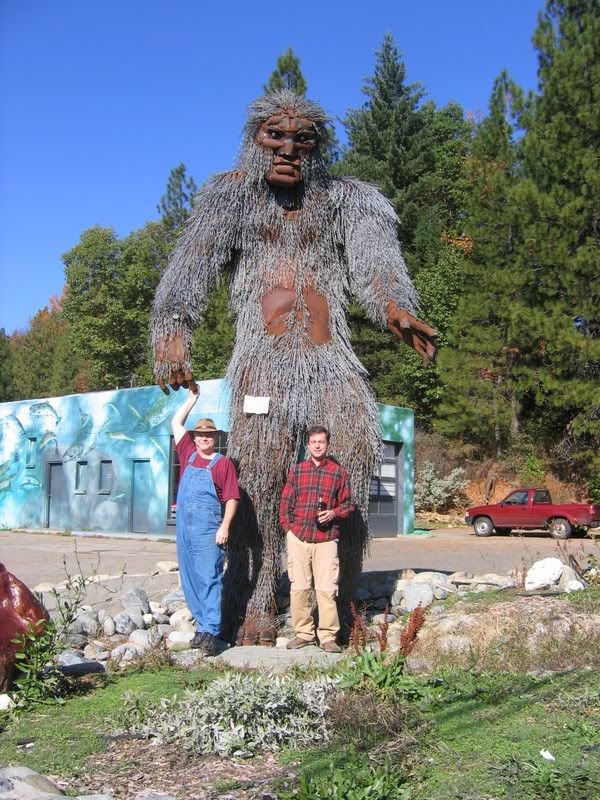 When David invited me to go with him and a few friends to see the property they'd bought together I jumped at the chance, especially since it was very close to Jacksonville where I was heading. I made him and Dennis pose in front of two of many Bigfoots that we spotted along the way (above and below).
Below are two shots of David's place. It's a river front property with a great stoney beach. The rest of the property was covered with trees.
My friend Debbie, who I visited in Ojai last May, decided to download her son Jesse's photos from his camera and found some pictures that he'd taken of me. She sent them to me and said that she always loved seeing how people reacted to her son while he photographed them. He did a great job and here are a couple of the photos: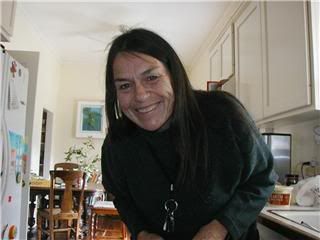 One last shot. This is the rainbow that appeared as we were heading into Ukiah for the Japanese birthday dinner the other day.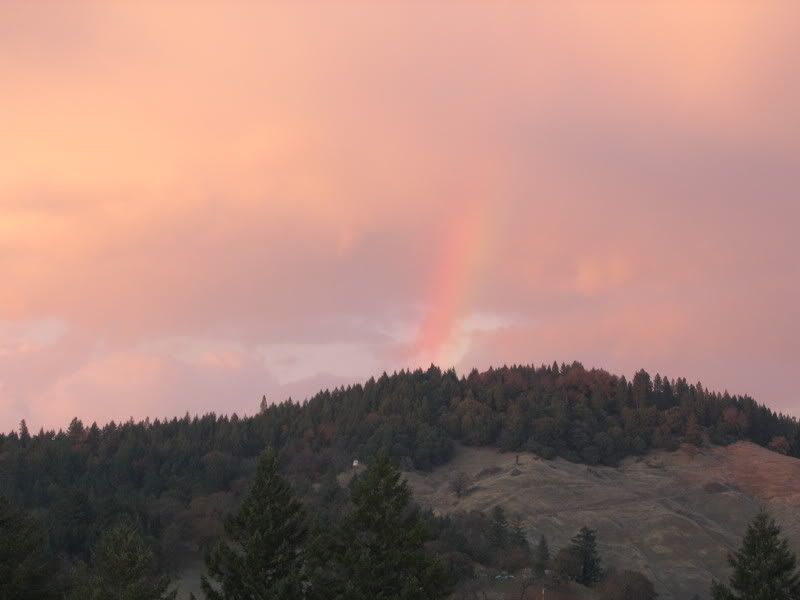 Labels: Happy Camp