Weaving My Way South to Santa Cruz
When I finally left Spokane early Thursday morning I headed for Portland so I could check out the 23 Sandy Gallery, run by Laura Russell, that specilizes in book arts. I stopped on my way in Hood River to check my e-mail at the county library and managed to find a bead store where I bought some animal fetishes. After a successful visit in Portland I realized that I missed the ocean so decided to go out of my way to visit the Sitka Center for Art and Environment, located outside of Lincoln City off of Hwy 101. A beautiful drive, below are two photos of the trees and the admin building. A young intern took me on a quick tour because their newest batch of Artist's in Residence were showing up that day and they had to get ready for everyone.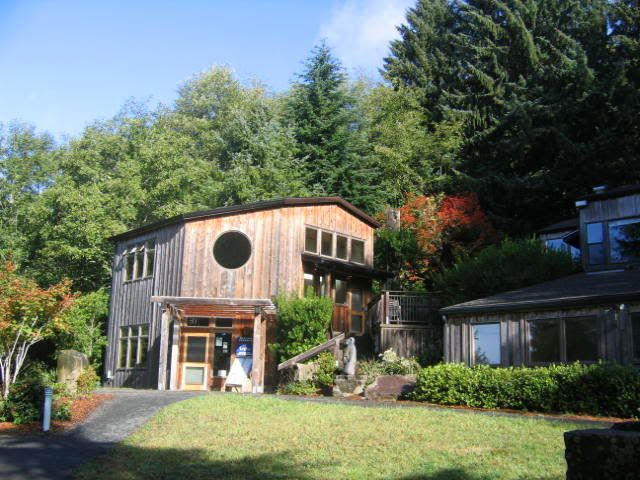 Then I spent Saturday doing a "weaving" session for We'Moon at a community called Fly Away Home in Myrtle Creek, Oregon. All that means is that a group of us spent the day looking at all the art and poetry that had been sent in for the 2009 We'Moon books and calendars. Below is a photo of one of the books I had been given as a thank you. I met some nice people and hopefully made some friends.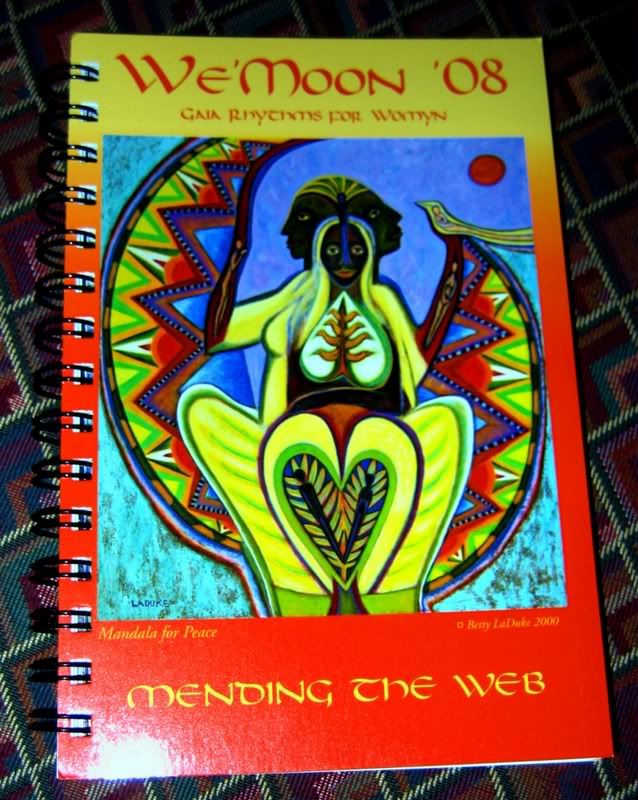 When I arrived in Ashland I spent the day walking around, checking out the art galleries and bead stores, then met with Jeremy, below, who is a young producer at EQ.TV where I will be uploading and sending my work once I move to Jacksonville in November.
I've arranged to house sit over the winter for Mary, who I met when I'd last traveled through Jacksonville. She was always putting her place down so I was really surprised at how beautiful everything was. The house is a registered landmark because it's old and had been built and owned by a member of the Applegate family, a name found all over in that area. Below are a few photos of her garden.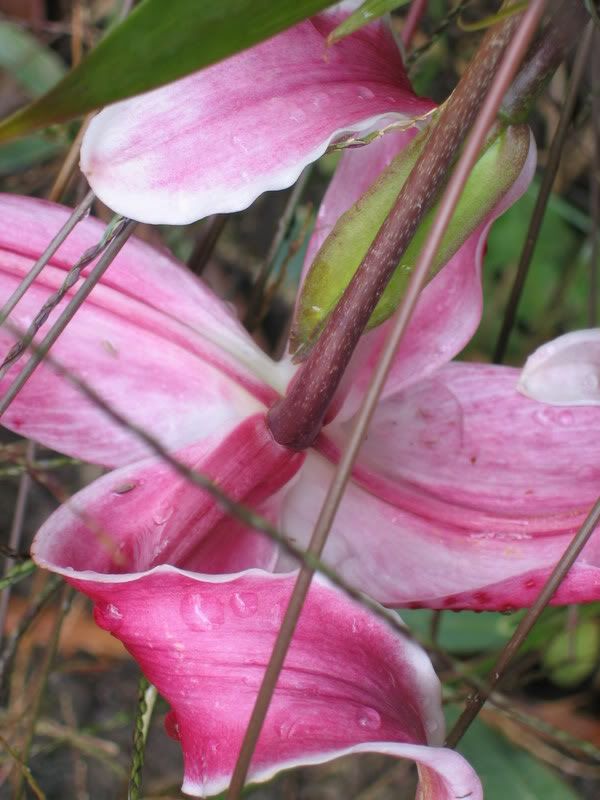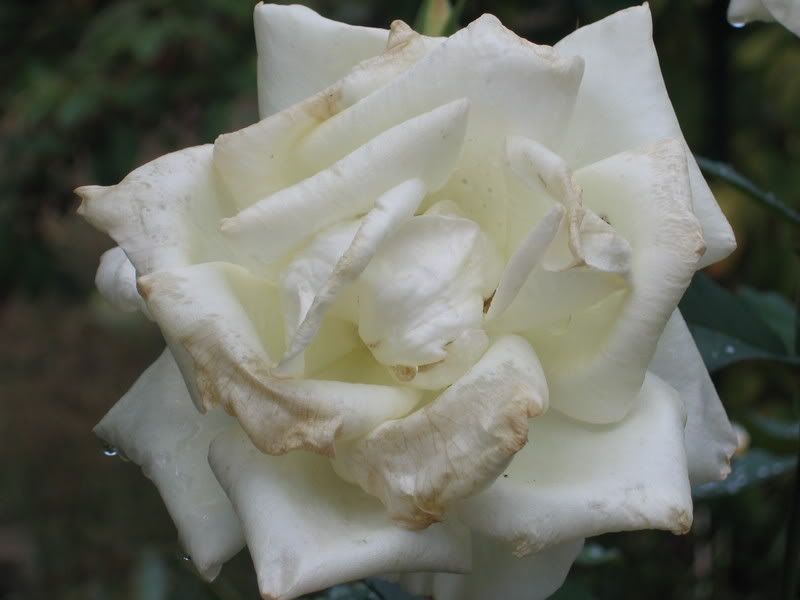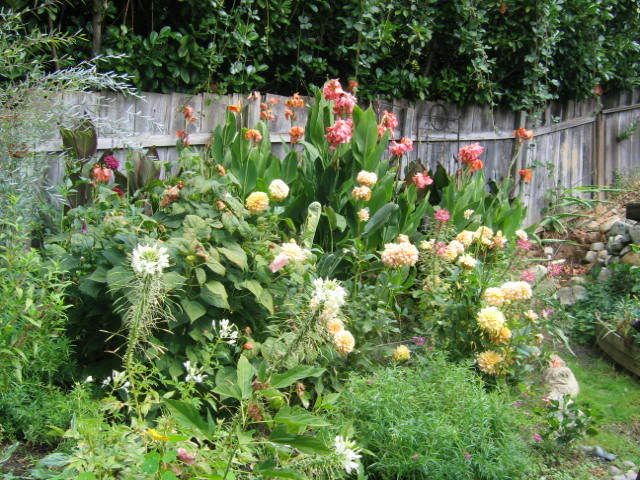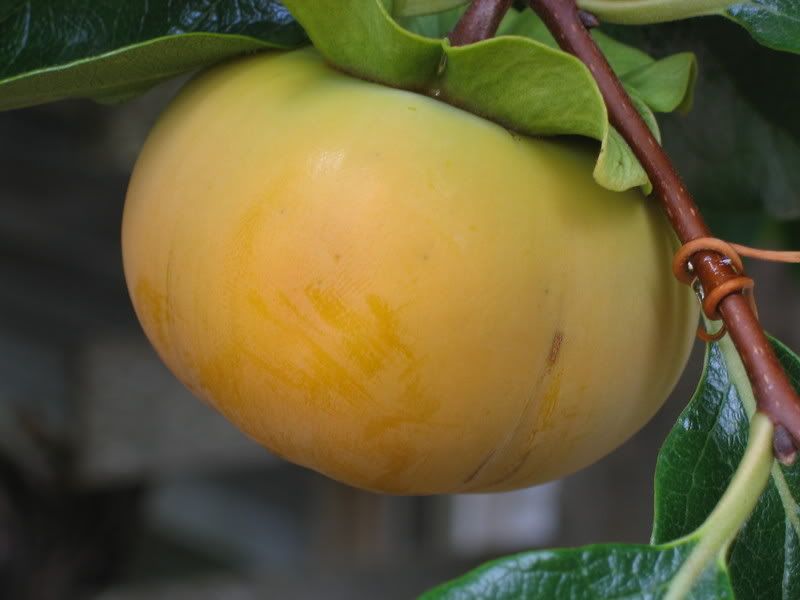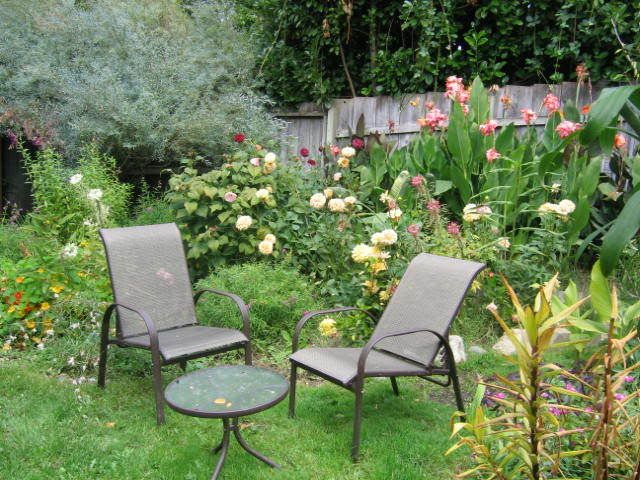 In the afternoon Mary took me to check out the local hiking trails. Here she's telling me the history of the path. She also showed me the best cafe for homemade tomato and basil soup and introduced me to Elaine, an artist who lives across the street.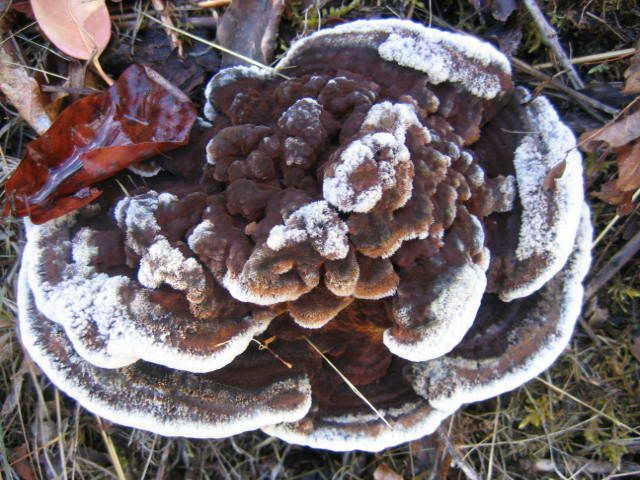 This is Rooter, below, Kathy and John's dog who hiked with us.
I had to stop off in Mt. Shasta to photograph Mt. Shasta, then homeward bound.
I'm now back in the Santa Cruz Mountains, have already picked out a log for my first carving commission and will start carving Friday morning in Ben Lomen. I'm staying in the cabin I helped to build last spring and it feels good to be home.