Farewell to Spokane and Tum Tum
I ended up staying an extra month in Spokane so I could get some much needed dental work. Above is the piece I carved to pay for most of the bill. The Lady of the Lake is surrounded by an osprey with a fish, a blue heron, a couple of turtles sunning themselves on a log, a frog on a lilly pad, and a leaping fish. The people in the office were wonderful so I had to photograph them (see below).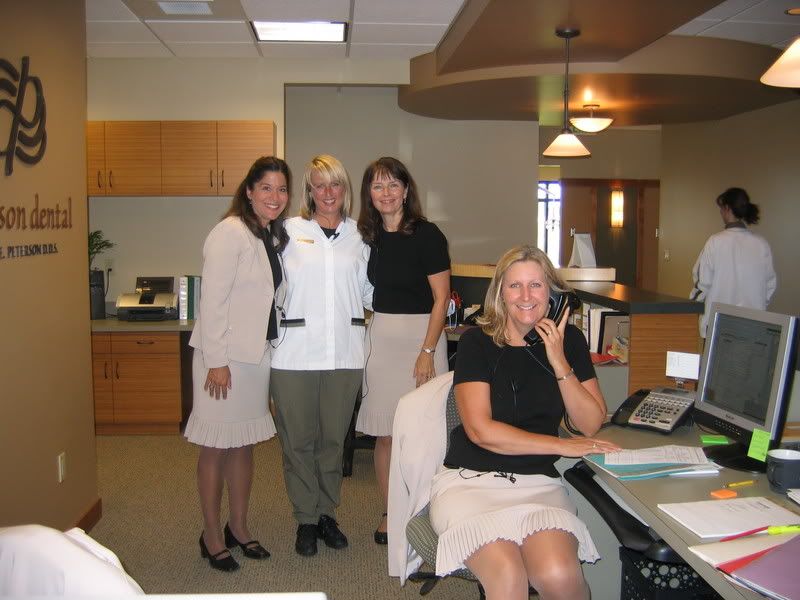 Several friends have asked to see a picture of me so here is a not very glamorous shot of me in baggy work clothes after I'd been working on the Lady of the Lake. The reason I came on this trip was because I'm turning 60 next month and have had the desire to find a community to settle in for a long time. This summer I think I've finally found a place I want to check out and after doing some carving jobs in California I will be returning to Southern Oregon where I will be housesitting in Jacksonville for the winter.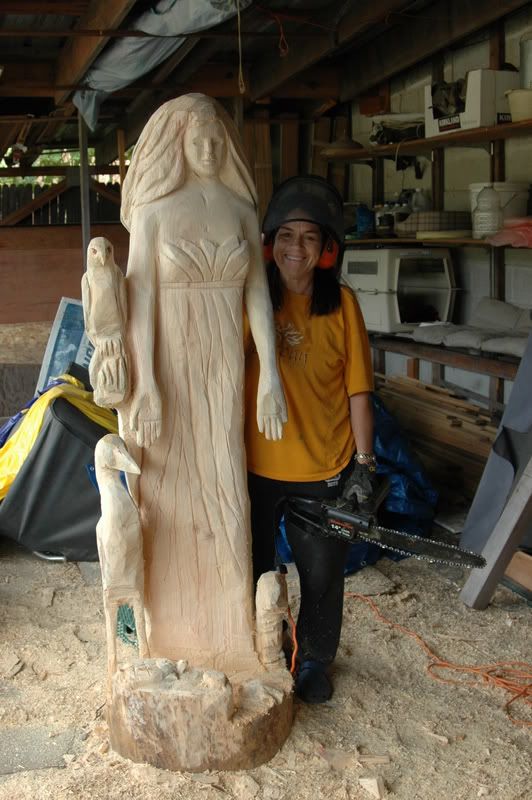 It has been an amazing four months traveling around the Northwest - I've met some incredible people. While in Spokane I got a few other small carving jobs. For Sue I carved a piece of cedar that she has been hanging on to for 14 years. For Illana I carved a small naked lady and a horse head, for Daya I carved a sign for her house in Spokane, and Niki had me carve an owl for her friend "Wiz".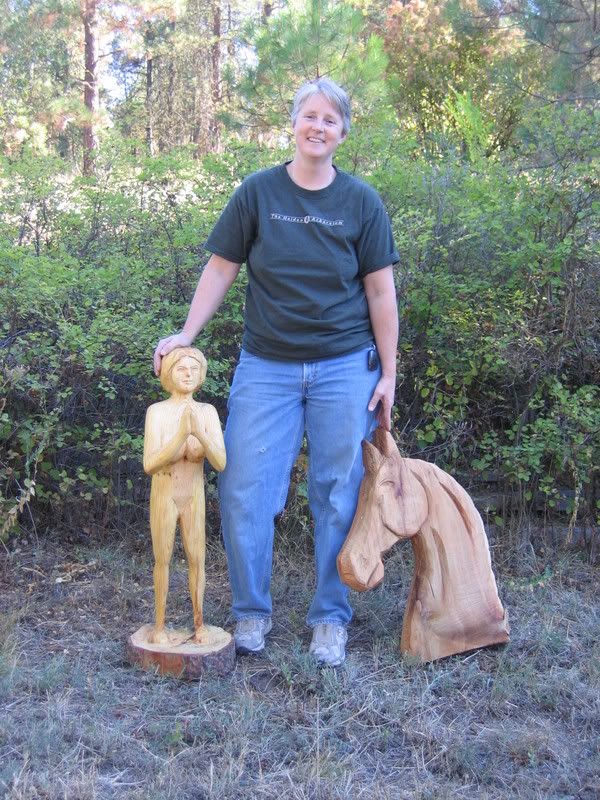 My friend David came to visit so I took him around to meet some of the cool people in the neighborhood, including Chief Red Cloud.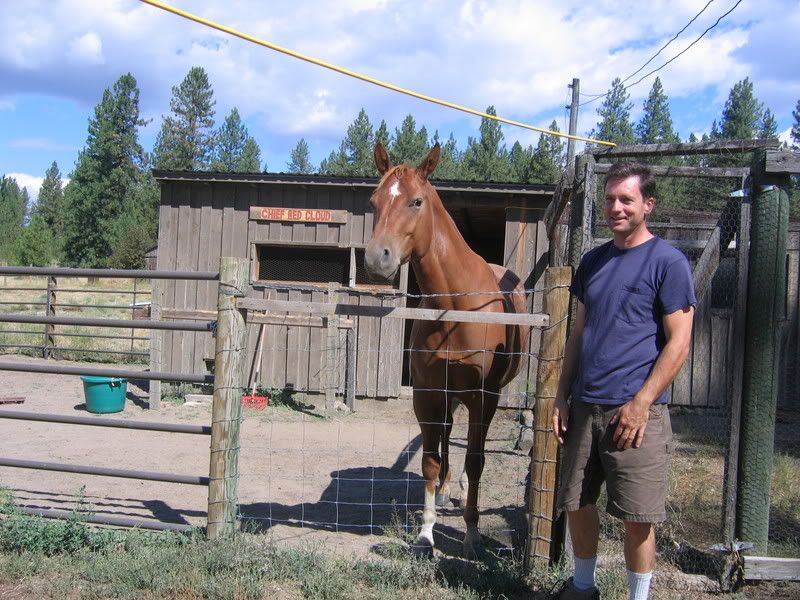 I got to help raise a yurt for Mike and Candice and became the official photographer during the day. Below is a shot of the work crew and another of the finished yurt. It was very interesting to learn how to do this and I now want to make a straw bale yurt for myself someday.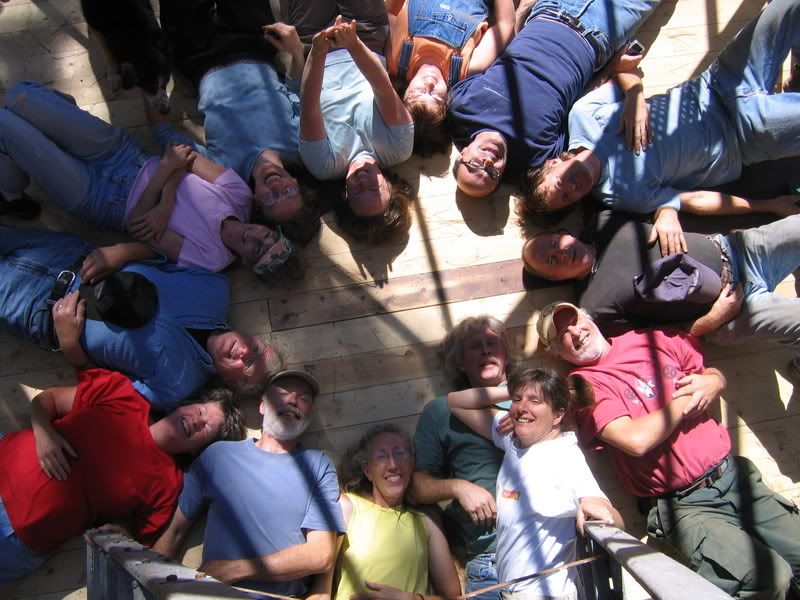 I spent two months living in a cabin on Francesca's property, taking care of her cat, Sapha, and dog, Sky, when she had to work and stay away overnight. One weekend her daughter Rolling came to visit and I photographed of the whole gang. Thanks everyone for everything. It has been an awsome summer!